Life@DBSIT
Library

A spacious library with enviable stock of about 5,000 volumes with above 1200 titles, Which are going to increase day by day. The library stocks text books, national and international journals, reference books, magazines and newspapers for the use of students and faculty members.
The Central Library along with departmental libraries collectively support the teaching, research and extension programmes of the Institute. All students, faculty members and employees of the Institute are entitled to make use of the library facilities on taking library membership. The central library has subscription to online journals
| | |
| --- | --- |
| Total Area | 650sqm |
| Seating Capacity | 100Nos |
| No. of Volumes | 5,671 |
| No. of Titles | 1,234 |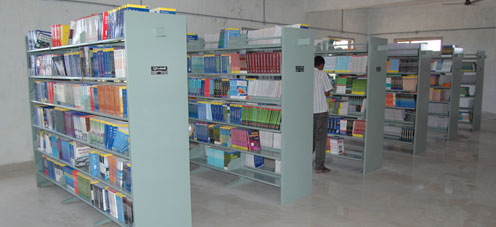 Proposed LIBRARY COMPUTERIZATION
The Proposed Library uses Software Package, which is an integrated multi-user Library Management System that supports all in-house operations of the Library. The Software Package consists of modules on Acquisition, Cataloguing, Circulation, Serials and Article Indexing. Retrospective conversion of bibliographic records has been completed and more than 31,000 bibliographic records of books available in the library can now be accessed through the Software Package. The database of books available in the library is being updated on day to day basis with details of recently Acquired books, records of all the library patrons have also been created in the Software Package. The editing & updating activities are in progress. To strength our circulation counters for accuracy and speeding up of operations Barcode Technology is in place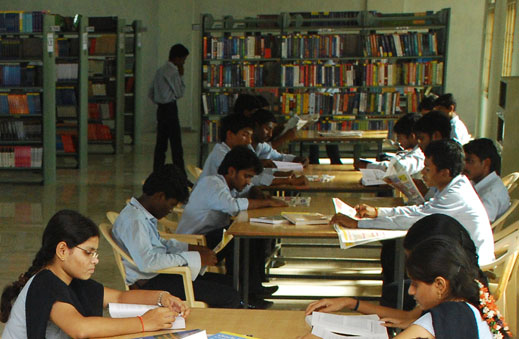 DIGITAL LIBRARY
The Digital Library having 10 Computers connected on LAN and allows browsing the Internet for Academic Purpose. In This Librar ,we are planning to have ASME, IEL, ASCE, ACI online subscription and Membership in Development Library Network (DELNET), through which one can access specialized bibliographic database of books, serials and non-book materials.